Christmas was a lot of fun this year. It was nice spending time with family and eating good food.
We went over to Grandma and Grandpa DeWitt's for Christmas Eve dinner.
It was fun playing games and opening up gifts there.
I wish I took my camera there Indie looked so cute in her little dress.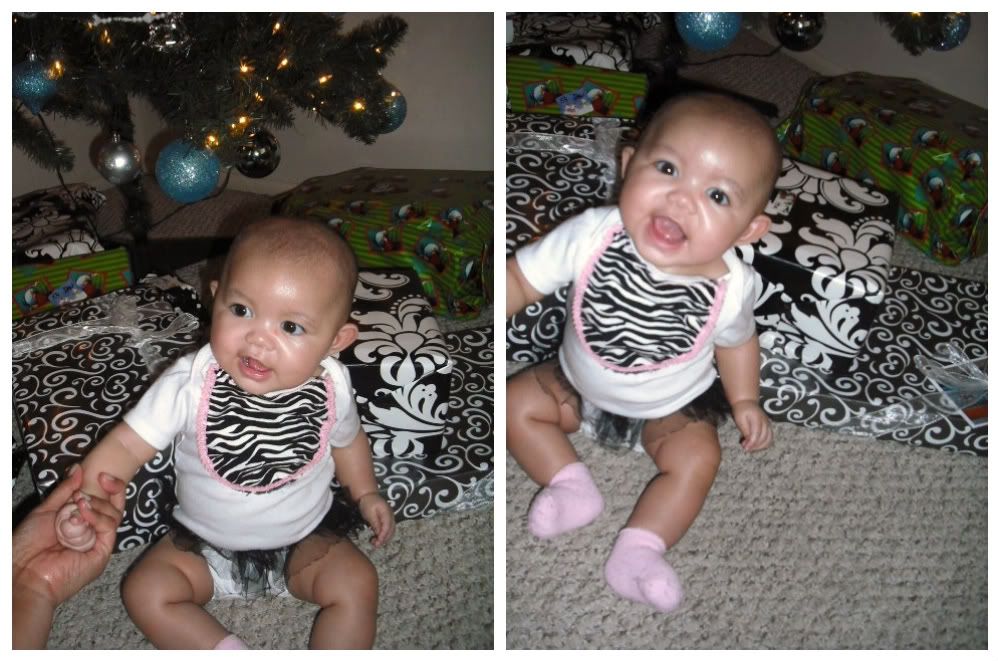 On Christmas morning we opened gifts at our place.
We got Indie gifts, knowing she could care less.
We didn't get her much, but we got her things we really wanted her to have.
So since this was our first Christmas with our lovely baby we decided to start some Christmas traditions. We got Indie some new Christmas pajamas, that weren't very christmasy.
My sister in law Jo gives her kids a new Christmas ornament every year so by the time they're off on their own and married they'll have some ornaments for their own tree.
I thought that that was the cutest idea.
We got Indie her FIRST Christmas ornament.
Indie got really spoiled by our families.
After opening gifts we went to Segi and Troy's house.
We played an intense couple of games of guess who with the kiddies.
It was fun listening to the kids tell us what they got from santa and show off their toys.
After visiting my family we went to Daniel's parents house.
Played some more board games.
Ate some yummy leftovers.
Indie sat on her Grandpa's lap for like an hour.
He said it was the longest he's ever carried a baby, without them freaking out, in a long time.
She even let him feed her then fell asleep.
We also watched the sad lakers game.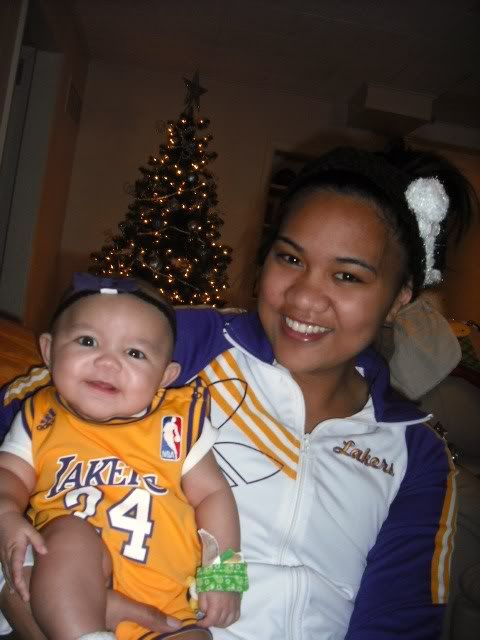 We went home and watched Inception.
One of the gifts I got Daniel.
Like every holiday, birthday, or just cause he wanted to Daniel gets me the best gifts.
My favorite gift I got this year was the waxing kit I got with my favorite kind of wax.
One of the gifts Indie is lovin that I got from my wonderful husband is this.
A SLING. Now Indie can come with me when I put dishes away and hang up clothes.
Over all I'd say we had a Great Christmas.